Founded in 2014, CrossFit Incursion is an independently owned and run CrossFit Box in Ryde, Isle of Wight. We believe that fitness is for everyone and we're passionate about helping individuals discover their true physical potential, whatever their age or starting level! We pride ourselves on our ability to combine the quality and attention of personal training within a high energy, fun and challenging class atmosphere.
Teamwork and camaraderie are very important to us at CrossFit Incursion, we may train as individuals but we develop as part of a team!
We always welcome new faces, for more information or to book in for a FREE taster session, contact us here.
Our Box
In our CrossFit Box you won't find many machines – you are the machines! You won't find mirrors or any unmotivated people. What you will find is a friendly community of like-minded people who work-out hard and have fun while doing so. We use rowers, bikes, barbells, dumb bells, plyometric boxes, gymnastic rings, ropes, kettle bells, pullup rigs, medicine balls…
Rules of the Box
Be friendly and introduce yourselves to new members (we are a community, we are in it together!).
We also expect you to repeat the following mantra: CrossFit is Awesome!
Our Facilities
Toilets

Showers
Changing Areas
Chill-Out Seating Area
Meet The Coaches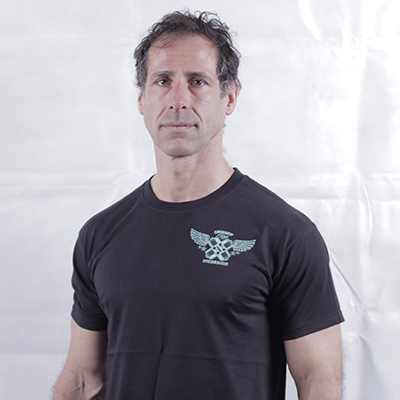 Nolan Hermans
Co-owner and Coach
Nolan grew up thoroughly enjoying all sports, particularly football and cricket, and once a teen, he started doing weights and gym type fitness as well. In 2000, he was given the opportunity to become Sports and Fitness Manager at a private sports club, where he completed his YMCA Level 2 Fitness Instructor qualification. Nolan enjoyed his role there, which included coaching tennis, badminton and squash as well as other fitness classes to both adults and children.
Nolan's passion and interest in CrossFit was sparked by watching the CrossFit Games on TV. He then completed his Level 1 CrossFit qualification in June 2014, and followed this up with his CrossFit Olympic Lifting course in October 2014 and gained his Level 2 CrossFit qualification in March 2019. He has also attended a calisthenics workshop, following his love for 'gymnastics' (bodyweight) movements.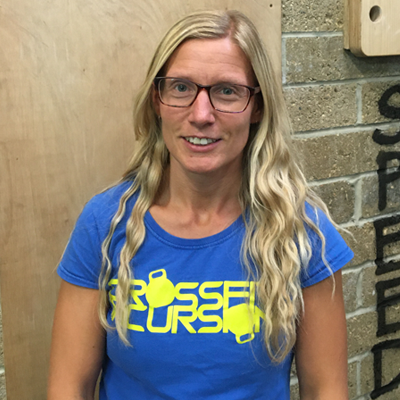 Camilla Barton
Co-owner and Coach
Camilla has always enjoyed her sports, despite being overweight as a child. She has enjoyed being in all the school sports teams (yes, she was THAT child), from netball, to hockey, rounders, tennis and athletics. Outside of school, she advanced as far as playing badminton for the County, so probably best not to challenge her to a match.
Unsure entirely where her future lay, she went on to the University of Gloucestershire to complete her degree in Exercise and Health Science. She continued to be a regular gym goer, but more in spurts before often getting bored with doing the same thing and plateauing. We've all been there! Then she saw The CrossFit Games on TV and remembered watching in awe of these amazing athletes. She started practicing the CrossFit methodology and never looked back!
The idea of opening up a CrossFit Box was born, and CrossFit Incursion opened up just 6 months later. Camilla passed her Level 1 CrossFit qualification in June 2014, and followed this up with her CrossFit Mobility course in December 2015, and gained her Level 2 CrossFit qualification in March 2019. She has since also studied and gained her Level 5 Diploma as an Advanced Sports and Exercise Nutritional Advisor in March 2020, where she now aims to help others in their quest to become healthier, as well as fitter!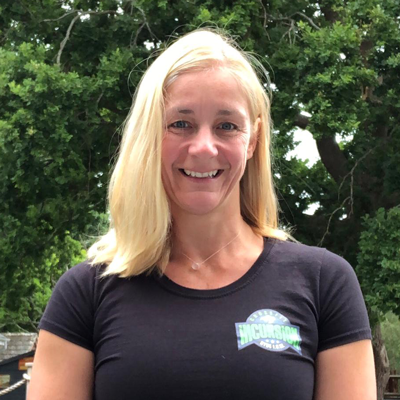 Anne-Marie Judge
Coach and CrossFit Kids Coach
Anne-Marie comes to CrossFit from a gymnastic background. She competed for the Isle of Wight many times as a child. She has continued to enjoy her love of the sport by coaching at her local gymnastics club for the last 10 years, and so has many years of experience in coaching children. She has obtained her core proficiency award for coaching with British Gymnastics.
She has been a member of CrossFit Incursion since 2018 and completed her Level 1 training Certification in May 2019, and followed that up with her CrossFit Kids qualification in May 2020.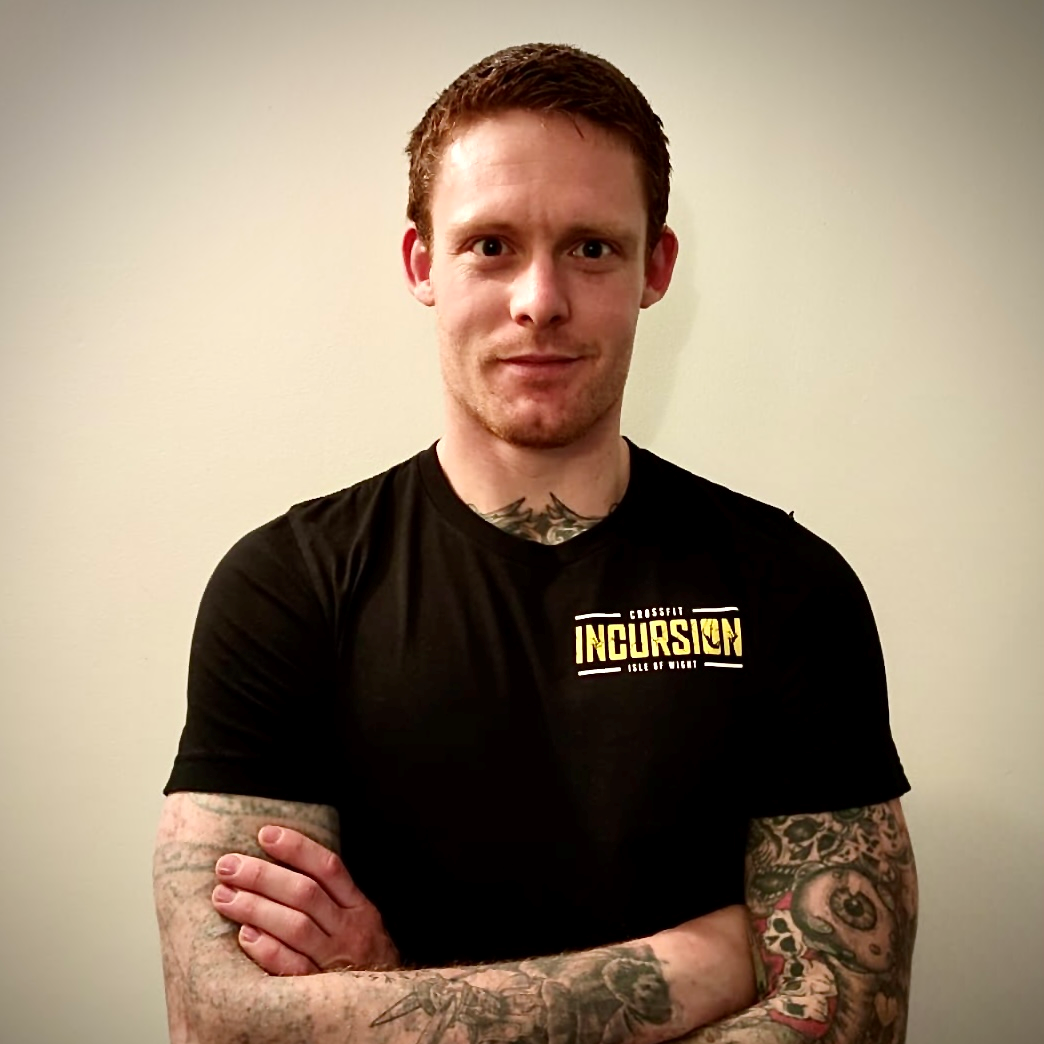 Tom Vockins
Coach
Tom was introduced to CrossFit through football after his manager brought the team along to Incursion in order to improve their fitness.
At school he played every sport he could including: football, cricket, basketball, tennis, badminton and golf. He also still plays football for Brading Town FC.
Whilst at CrossFit Incursion, he has really taken to the methodology, group setting and social aspect and has now been a member since 2018 and has loved every minute! Tom completed his Level 1 CrossFit Certification in October 2020.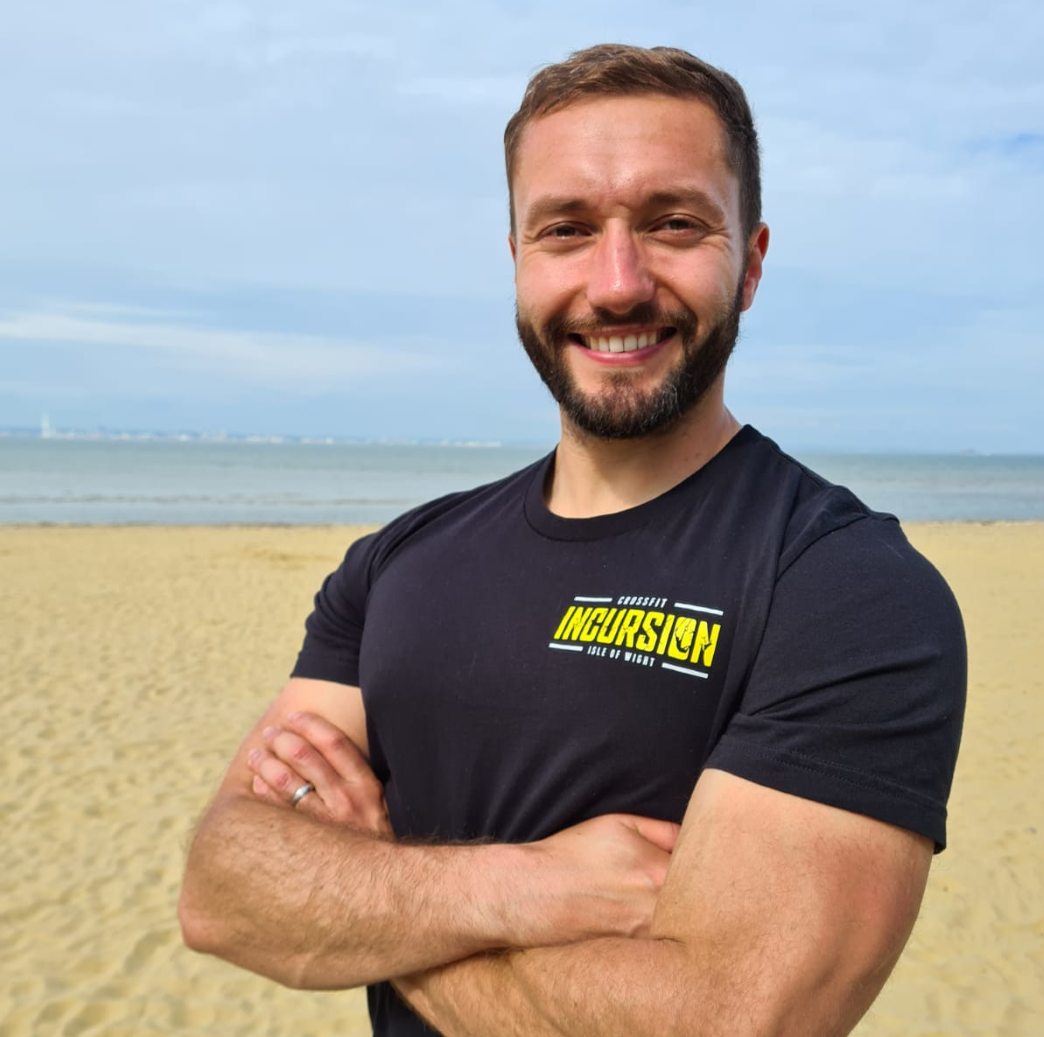 Kasey Tuckey
Coach
Kasey's journey in CrossFit began during his time as a Royal Marines Commando. In 2014 he first began training with the CrossFit methodology at 43 Cdo as part of functional training to develop troop level combat fitness. On completion of his 2 years in Scotland, he moved South to 40 Cdo. As fate would have it, his first week there happened to coincide with the Royal Marines Functional Fitness Championships, which after a last minute sign up, resulted in a 1st place finish. This lead naturally into Kasey being introduced into a coaching and programming role for 40 Cdo Functional Fitness and CrossFit. This also involved the development of conditioning programs for the 40 Cdo Boxing Team, as well as an active role in various competitive Royal Marines sports.
Since leaving the Corps, Kasey has completed his Level 2 and 3 PT course, as well as the CrossFit Level 1 qualification. Kasey is passionate in helping people on their journey to achieve a healthier and fitter lifestyle, as well as developing their athletic prowess.