Normal Opening Times
| | | |
| --- | --- | --- |
| Monday | 09:00 – 13:15 | 16:00 – 19:30 |
| Tuesday | 06:30 – 13:15 | 16:00 – 20:30 |
| Wednesday | 06:30 – 11:10 | 16:00 – 19:30 |
| Thursday | 09:00 – 11:00 | 17:00 – 20:00 |
| Friday | 06:30 – 13:15 | 16:00 – 18:15 |
| Saturday | 09:30 – 10:30 | or Outdoor WOD |
| Sunday | 10:00 – 12:00 | (pre-bookable open-gym) |
Our Class Timetable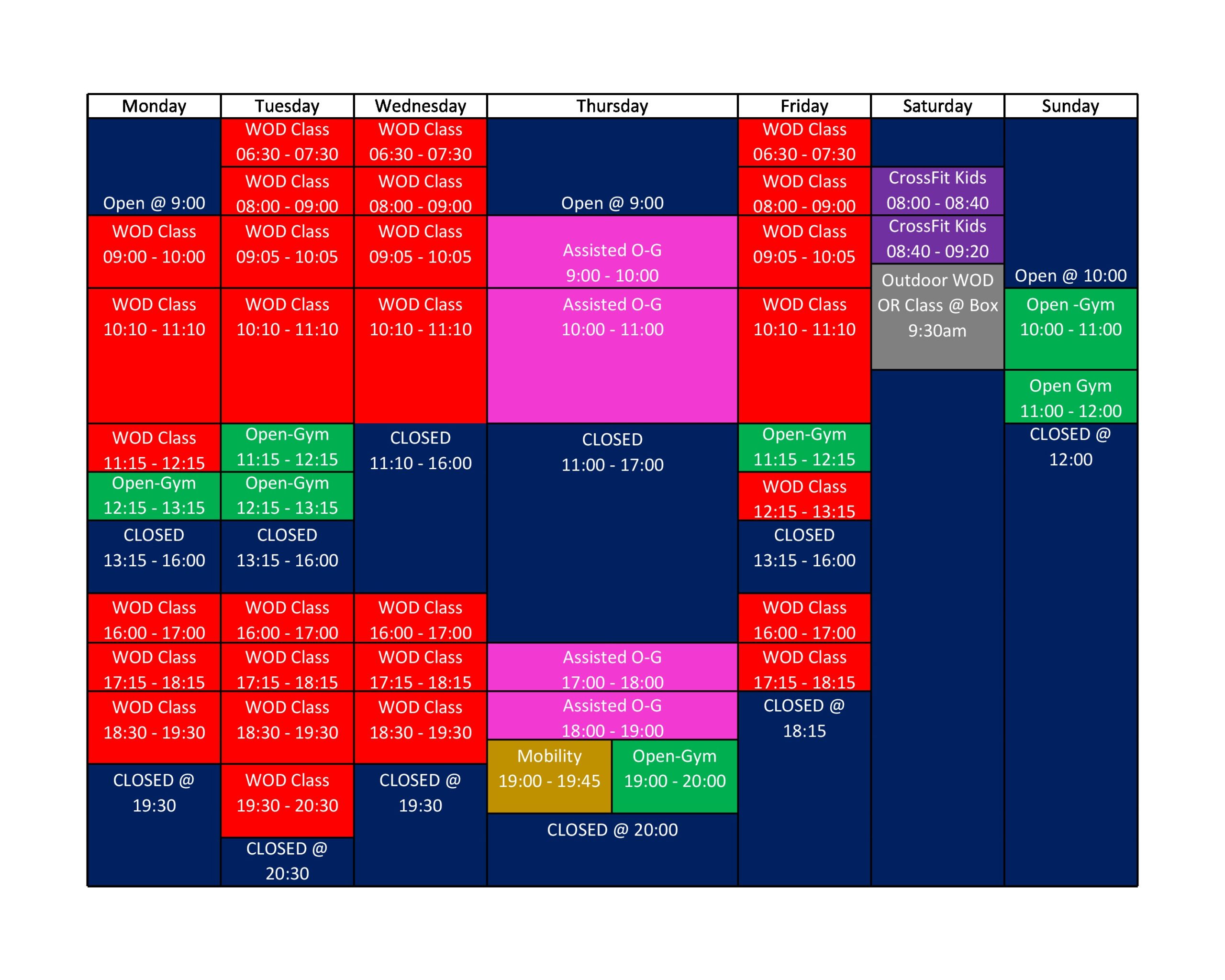 Events Diary 2022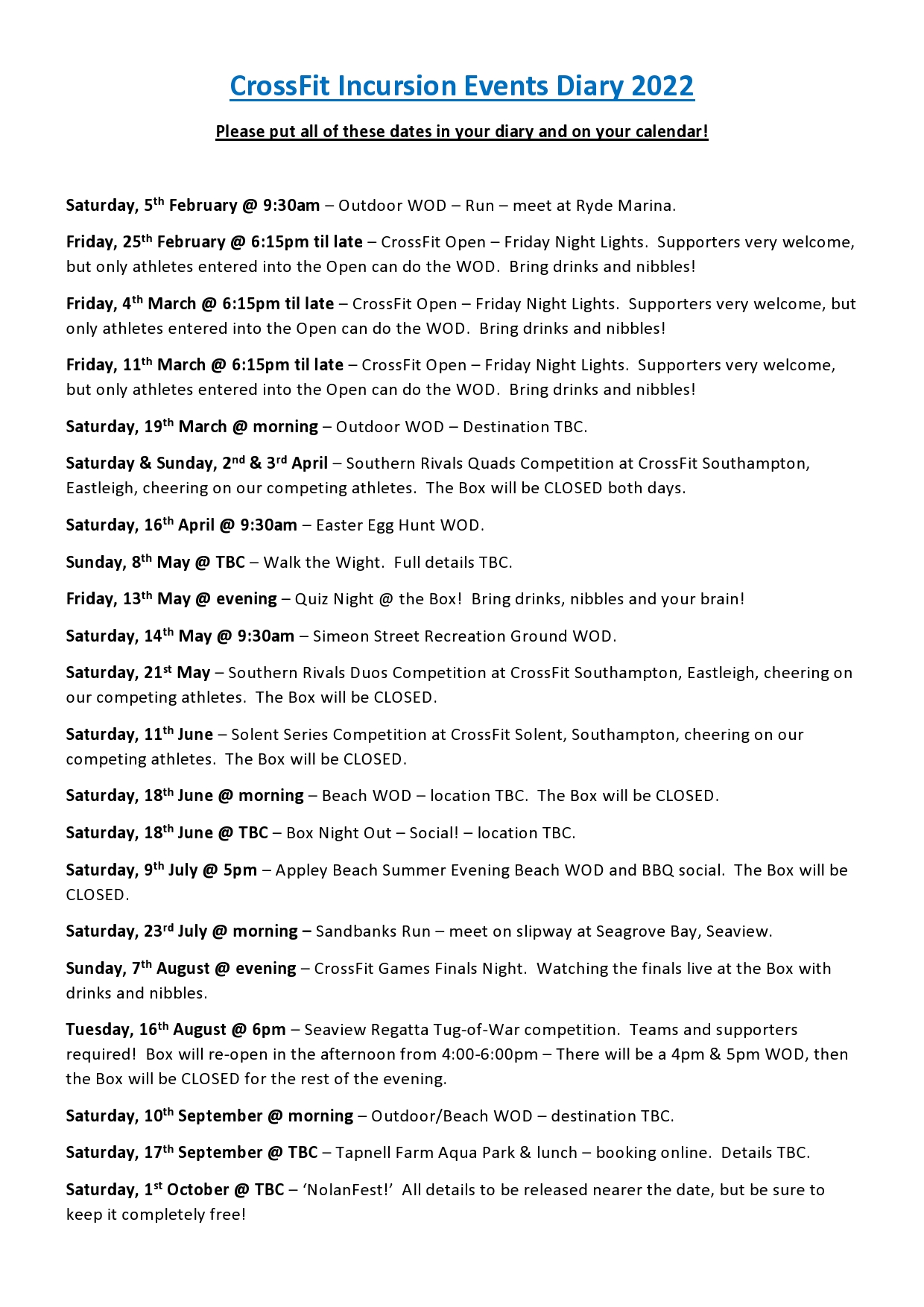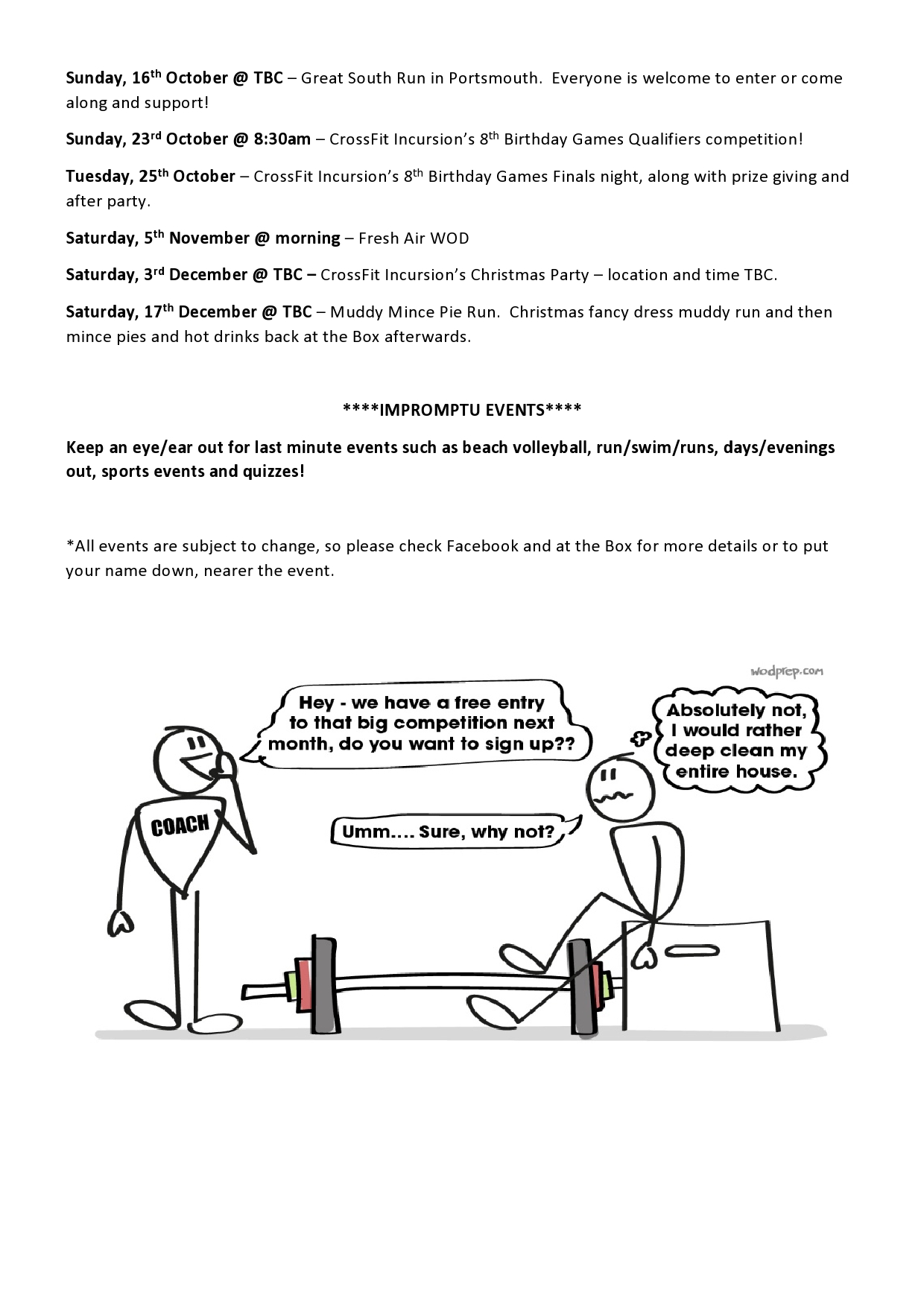 Member Booking
Current members and those wanting a FREE Taster, please pre-book your session(s) below using our booking tool. You will be able to view availability for each class and will receive booking confirmation via email. The following classes can be booked here:
WOD
FREE Taster
Assisted Open-Gym
Open-Gym
Mobility WOD
CrossFit Kids 6 to 14 yrs
If you are a new starter, but don't want a FREE taster, or are a visiting CrossFitter, please CONTACT US HERE TO BOOK IN!